Registration Deadline: please see here
Would you like to do an Advanced Diploma course at a prestigious Business School in The Netherlands? We offer different diploma courses and executive education in:
Most of these courses are tailor-made and highly adaptable to the students' interests. 
Besides the study program you will have enough time to see The Hague, enjoy the beach, and the beautiful centrum. Above all The Hague is the center of International Institutions such as the International Court of Justice, European Institutions, International Criminal Court and the Peace Palace. Click here for more information.
Students Experience:
Durgesh, from ISMS Bangalore
"International Business School, Hague is a great institution that provides a wide platform for all round development of its students. It helps to shape up students with the defined knowledge base in the most suitable practical way.
It was my immense pleasure to be a part of such a renowned institution. It is just like "a home away from home" in which I had a fun and learn experience. The various methods such as: Role Playing, Case Studies, learning activities, etc. used to teach, by professors of IBS, Hague, contributed a lot to make the theoretical principles more clear, impactful and easy to understand. 
I am very grateful and proud that I have been a part of such a wonderful exposure at IBS, Hague. THANKYOU IBS."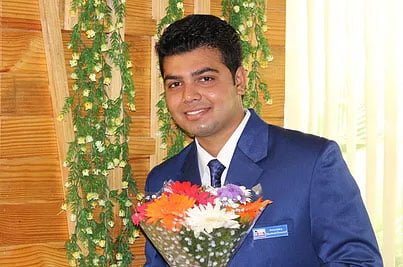 We also offer short and summer courses. These courses take at two weeks. 
Click here for more information about our short and summer courses.