Costs of living in The Hague
Living in the Netherlands can be quite expensive compared to other countries. We want to inform you in advance of the costs of living in The Hague, so you may know what to expect. On average studying in Holland, including your tuition fee, insurance and study books costs between € 900 and € 1200 a month. However, if you include going out and having an active social life, you may need more.
Below we have broken down the cost of living in The Hague, based on the monthly expenditures of Dutch students, but without the costs international students are less likely to make. These amounts are averages, depending on your behaviour this can be either more or less.
For housing in The Hague, you should count on needing an average of € 450 for your monthly rent. To keep costs low you should apply early for housing so that you may get the cheapest room in one of our international student houses (starting from €450). If you opt for a room with private facilities this may cost from € 550 to € 650.
Apart from more expensive supermarkets, The Hague also has budget supermarkets that sell lots of decent products for low prices. Therefore, quite some money can be saved on an average bag of groceries. You may count on spending € 230 in a month on groceries, but you may be able to save some money by shopping at the cheaper super markets. All supermarkets in the Netherlands offer good quality products.
The Dutch food culture may not be what you are used to at home. For instance: it is typical Dutch to eat bread (prepared at home) during lunch and have a hot meal in the evening between 6 and 8 PM.
The Hague has large warehouses like H&M or C&A where clothing is not expensive. You may buy a pair of jeans for € 25.
Even though you can work next to your studies, you should not count on earning a substantial income. As soon as you start working, you pay taxes and you will need to take on a Dutch health insurance, a 'basiszorgverzekering'. This is an expensive insurance. Finding a job may be a problem as well. If you do not speak Dutch, the chances of you finding a job with a Dutch employer are slim.
Possibilities for non-EU/EEA students and also students from Bulgaria and Romania are limited by law. You can work for either 10 hours per week throughout the whole year or 3 months fulltime in the summer. Before you are allowed to work you need to apply for a work permit. First you find an employer who is willing to take you on as a part-time employee. Then they can start a work permit procedure for you with the Centre for Work and Income. You need to be in possession of a valid residence permit. The CWI can issue a work permit for either 10 hours per week or 3 months fulltime in the summer, per academic year.
Students who are older than 30 and will study in the Netherlands for more than 3 years, as well as students who have a part-time job, are obliged to cover themselves through the Dutch health care system. This insurance will cost you approximately € 907.50 per year. All health insurance companies in the Netherlands offer the basic healthcare insurance policy, and you are free to choose whichever insurance company you prefer. To apply for a basic health care insurance you need a residence permit and a Dutch Citizen Service Number. (BSN)
The International Business School, The Hague can help you to acquire a health insurance.
The workload of students in higher education in the Netherlands is expressed in terms of ECTS credits. ECTS, the European Credit Transfer System, is the most widely known credit transfer and accumulation system in Europe.
ECTS credits are a value allocated to course units to describe the student workload required to complete them. They reflect the quantity of work each module requires in relation to the total quantity of work required to complete a full year of academic study at the institution, that is, lectures, practical work, seminars, private work – in the laboratory, library or at home – and examinations or other assessment activities.
ECTS credits are also allocated to work placements and to thesis preparation when these activities form part of the regular programme of study at both the home and host institutions. ECTS credits are allocated to modules and are awarded to students who successfully complete those modules by passing the examinations or other assessments.
In ECTS, 60 credits represent one year of study (in terms of workload); normally 30 credits are given for six months (a semester). In Dutch higher education, each ECTS credit represents 28 hours of work.
Health Care and Insurance
You may not reside in the Netherlands – not even temporarily – if you do not have a liability and medical insurance that meets Dutch standards. The Netherlands has a high standard of medical care, but medical costs can be high. Therefore it is important to be properly insured.
EU/EEA students should double check with their insurance company at home to verify that you will be covered in the Netherlands for medical costs without limitation. Make sure you have proof of this coverage. You may be able to get an European Health Insurance Card from your own national insurance, which you can use in the Netherlands. You can find more information on the site of the European Commission.
Next to coverage for medical expenses, we advise you to insure yourself for liability, legal assistance, possession and luggage as well as emergency assistance and repatriation.
AON has developed a student package covering all the above: the 'Complete ICS-package' especially for international students coming to study in the Netherlands. You can purchase insurance from them online for € 1,27 per day.
You need to enter where you are from first, followed by where you are going to study.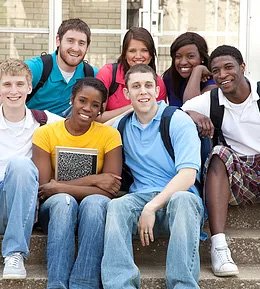 The Student Charter regulates the legal status of students insofar as their status results from their enrolment at IBSH. It also provides for the legal status of external students insofar as the parts apply to them.
The Charter does not govern the legal status of those students who take courses which are not registered in the Central Register of Study Programmes in Higher Education (CROHO).
The legal status is described in the general part of the Student Charter in terms of the rights and responsibilities that apply to all students enrolled at IBSH.
Registration as a Student of The Hague
All students staying in the Netherlands for four months or longer must register as a citizen of The Hague or any other Municipality in the Netherlands, depending on where you live. You need to report to City Hall where you will be registered in their database, the 'Gemeentelijke Basis Administratie'.
As stated in your letter of acceptance, the International Business School The Hague requires you to do this before 1 October for September intake and before 1 March for February intake.
For your registration, you need to bring the following documents to the Municipality where you reside
More information on legalization of documents for use in the Netherlands can be found on the site of the Ministry of Foreign Affairs.