Dear Prospective Students,
On behalf of the International Business School the Hague and its staff I would like to welcome you to IBSH.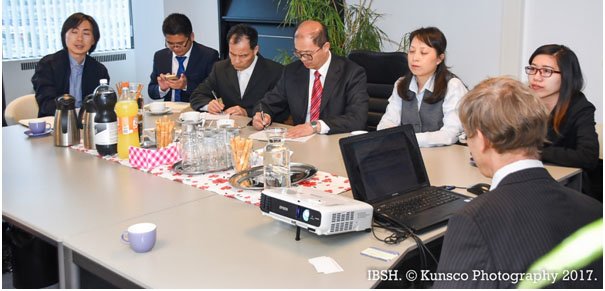 If you will allow me, let me take this opportunity to explain to you how remarkable the degree you intend to pursue in the IBSH really is a professionally driven, truly international and quality-assured degree programme.
IBSH's programmes are based on the work and input of some of the best academics, managers, and directors that have been teaching Business Studies for years. IBSH's good reputation is based on this unique quality of professional integration, which we offer our students. Our courses come straight from the board room to your classroom.
 IBSH's classrooms have been meticulously crafted to provide the broadest international experience to the students. The teachers are chosen for their experience in an international environment and the students selected provide an equally international classroom interaction. Our students are admitted from countries as diverse as Russia, Mauritius, the USA, China, Vietnam, and, of course The Netherlands and other European countries.
IBSH's international and professionally-driven programmes,  which are taught in English, are fully validated by our UK and German partners and meet the most stringent international requirements as laid out by the QAA (Quality Assurance Agency for Higher Education -UK) and / or the Foundation for the Accreditation of Study Programmes in Germany. Rest assured: IBSH cuts no corners in the provision of the highest quality education.
We hope that you will be joining us so that you can embrace the spirit of excellence that is characteristic for IBSH and that you will become an outstanding professional and dynamic leader in your field.
We look forward to welcoming you to the IBSH family.
Sincerely,
Hans (CJ) Kok PhD, Dean